88th Harden Conference: Beyond catalysis – kinases and pseudokinases 2022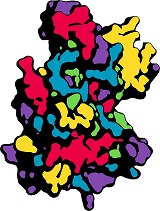 Kinases and pseudokinases fulfill allosteric, scaffolding, molecular switch and decoy roles in cell signalling. The recent attention on pseudokinases has shone a light on under-appreciated non-catalytic functions that can be mediated by kinases, raising the prospect that novel and specific therapeutics could target these functions.
This topic is the theme of the 88th Harden Conference, an event series unique to the Biochemical Society that is widely recognised for its emphasis on free and open discussion to encourage the exchange of the latest data and a critical discussion of the technical challenges that these developments face.