Biennial International LRRK2 Meeting 2022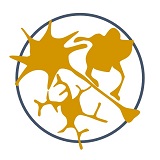 Abstract deadline: 28 April 2022
Earlybird registration deadline: 28 April 2022
Mutations in Leucine-Rich Repeat Kinase 2 (LRRK2) are the most common genetic cause of Parkinson's disease (PD), responsible for up to 2-3% of all PD cases in the UK and up to 40% in some populations. Coupled with its clear genetic links to PD, LRRK2's status as a complex, multi-domain kinase has led to this protein being flagged as one of the most promising drug targets for Parkinson's disease.
The field is witnessing major advances in our understanding of the function of LRRK2 and its role in human disease and is the focus for this year's biennial scientific meeting on LRRK2.
The conference programme will explore the genetic forms of PD, the LRRK2 gene and the LRRK2 protein, as well as the basic LRRK2 signalling mechanisms and physiological and pathological functions of LRRK2. In addition, non-neuronal LRRK2 signalling, particularly with respect to neuroinflammation and the immune system in PD, will be covered, as well as the role of LRRK2 in non-PD conditions.
We are welcoming abstracts for both oral communications and poster presentations, from both industry and academia and across all career stages. The meeting will be of particular interest to those working in biochemistry, neuroscience, biotechnology and pharmaceuticals.