Drug Repurposing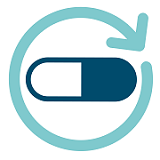 Drug repurposing represents a promising approach to find new therapeutic uses for existing drugs. This two-day meeting provided a platform to highlight some of the latest developments in the field of drug repurposing.
There is a need for more systematic and strategic approaches and resources, and this meeting wanted to highlight and showcase such efforts besides recent drug repurposing studies.
The field of drug repurposing provides a natural opportunity to combine the strengths of the academic and industrial field. Therefore, we encouraged scientists from both sectors, as well as clinicians, to attend this meeting and use it as a networking opportunity and an interdisciplinary forum for discussion.