Low molecular weight thiols: lessons learned and new perspectives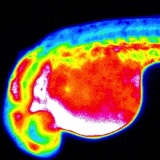 Thiol redox reactions are implicated in a diverse range of physiological processes and are often dysregulated in human pathologies such as cancer, neurodegeneration and metabolic disorders. Low-molecular-weight (LMW) thiols play an essential role in maintaining the cellular redox homeostasis and exert important functions in cell growth, metabolism and detoxification pathways.
In the last decade, there have been significant advances in our understanding of redox biology, facilitated by the development of cutting-edge technologies and research tools. This conference will be one of the first to focus on the versatile family of LMW thiols in health and disease, a family which contains structurally and functionally diverse molecules with a range of evolutionary histories.
The programme will give attendees the chance to learn about the most recent developments on the role of LMW thiols in redox regulation, signalling, and health and disease from leading experts in the field, and provide networking opportunities to encourage new collaborative interactions between participants and further advance research in this field.