Metabolism of Ageing
This is a joint between The Biochemical Society and The British Society for Research on Ageing (BSRA).

---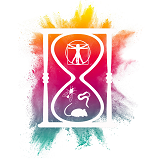 Increased age is the major risk factor for multiple diseases including cancer, diabetes, cardiovascular disease and neurodegeneration. Given the current global demographic shift, in which there will be over 2.1 billion people aged over 60 by 2050, new strategies to improve health in older people are urgently needed. Research has shown that common underlying biological processes, such as nutrient signalling and cellular metabolism, drive multiple age-related pathologies; these biological mechanisms of ageing have therefore emerged as viable therapeutic targets for the treatment of age-related diseases. Metabolic dysfunctions during ageing are now considered major causative factors for such diseases. This conference will bring together those working on cellular metabolism with those developing interventions to improve healthy ageing, providing an interdisciplinary forum for discussing how to translate fundamental scientific findings into clinical strategies that target ageing and its associated disease.
Related reading