Practical Python: Resources for analysing biological data with Python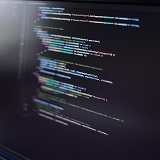 This practical event explored the use of modern Python and associated resources for analysing and exploring biological data in the big data world. This course was ideal for any beginner/intermediate user of Python, with or without prior experience in other programming languages.
During this session, participants focused on how best to solve problems using this resource. The course will cover data handling and manipulation using the Pandas library, visualisation with the Matplotlib/Pyplot library and machine learning and statistics with the Scikit-learn library. Live demonstrations were given, as well as an open session for questions. By the end of the course, participants should be able to install a Python IDE, read data in many formats, and apply some visualisation and analysis techniques.