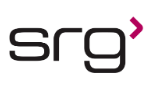 Salary: £34,000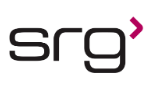 Contract type: Temporary
Location: Bracknell
SRG is working with Syngenta based in Bracknell. They are currently seeking a Biochemist to support the development of an automated ligand binding assay platform (mass spectroscopic quantification for ligand binding assays) to study drug and agrochemical interactions with their receptor proteins.
Responsibilities
Support the automation by testing new robotic equipment, designing experiments, providing data and observations to optimise its performance.
Develop novel binding assays on platform, exploiting the unique benefits of this new approach over previous radiometric methods, and to deploy these assays in support of chemical design projects and lead discovery.
Support on other screening projects as and when needed.
Requirements
PhD in Biochemistry or related field. Research experience in enzymology, receptor biochemistry or biochemical pharmacology Good theoretical understanding and practical experience of liquid chromatography and mass spectroscopic analysis of small molecules.
Experience of protein purification from tissue extracts. An understanding of engineering principles for liquid handling automation, (sufficient to be able to evaluate and troubleshoot the performance of prototypes) is desirable though not essential.
Alternatively please call Umul on 0203 096 4529 for further information
Application deadline is 22 October 2020