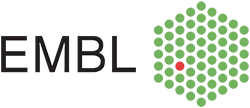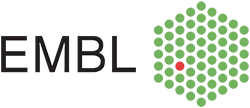 Salary: 6, 7 or 8 grade; depending on qualifications and experience
Contract type: Contract role
Application deadline: 1 December 2020
Location: Heidelberg
---
We are looking for an Operational Manager to join the Proteomics Core Facility at EMBL Heidelberg. The Proteomics Core Facility provides scientific support in the areas of proteomics and structural biology for scientists at EMBL-Heidelberg and its outstations as well as for external visitors. The Facility offers services in the characterization and quantification of proteins and peptides by mass spectrometry, operating a range of state-of-the-art mass spectrometers and nano-flow liquid chromatography systems.
Your role
The successful candidate is expected to manage all the day-to-day aspects of running and maintaining the Mass Spectrometry laboratory – including, but not limited to – all aspects of sample preparation, organization of complex projects, instrument maintenance, method development and implementation, coordinating contacts with companies for instrument servicing and repair, troubleshooting, analysis of incoming samples, communicating effectively with customers, training of facility staff and other facility users, coordinating instrument usage and maintaining the laboratory alongside building maintenance. Furthermore, the candidate is expected to contribute to the planning of future developments of the facility and to contribute to courses and teaching.
You have
As our ideal candidate, you should have a Master, or PhD degree in analytical chemistry or in one of the life sciences. Experience in mass spectrometry is required, either in an academic or industrial setting. To qualify for the position, 5 years working experience in a similar position is required. You will have a solid knowledge in biochemistry, ability to use different types of quantitative mass spectrometry workflows as well as cross-linking workflows, capability to process and analyze large sets of proteomics data and to draw relevant conclusions. The position requires the ability to plan and execute advanced biochemical and proteomics workflows for different types of projects. Ability to work independently and to solve unexpected, complex problems is essential, as well as, being a good team player and having excellent organizational skills. Additionally, ability to think ahead, plan for future developments, implement novel complex workflows, and in general contribute actively to the development of the facility is required. Good communication skills and fluency in English are essential.
You might also have
Working-knowledge of German is desirable.
Why join us
EMBL is an inclusive, equal opportunity employer offering attractive conditions and benefits appropriate to an international research organization with a very collegial and family friendly working environment. The remuneration package comprises a competitive salary, a comprehensive pension scheme, medical, educational and other social benefits, as well as financial support for relocation and installation, including your family and the availability of an excellent child care facility on campus. EMBL is committed to internationality, diversity and equality, and as such encourages applications from underrepresented groups.
What else you need to know
We are Europe's flagship research laboratory for the life sciences – an intergovernmental organisation performing scientific research in disciplines including molecular biology, physics, chemistry and computer science. We are an international, innovative and interdisciplinary laboratory with more than 1700 employees from more than 80 countries, operating across six sites, in Heidelberg (HQ), Barcelona, Hinxton near Cambridge, Hamburg, Grenoble and Rome. Please note that appointments on fixed-term contracts can be renewed, depending on circumstances at the time of the review.