Transcription in Health and Disease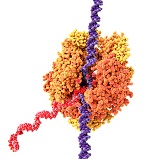 This meeting was designed to gather scientists working in transcription across all domains of life including eukaryotes, archaea and bacteria. The meeting encompassed all aspects of transcription control including basic mechanisms, epigenetics, chromatin organisation and long-range gene control.
Our aim was to provide a platform to bring together transcription researchers working in a diverse range of settings that include development, signalling, disease states (including cancer) and viral infections to share new and exciting developments and knowledge and to develop links and contacts.