Our training events and courses allow participants to gain knowledge and skills in key areas of molecular bioscience and provide the opportunity to ask questions and discuss challenges with experts.
As well as our programme of face to face training events, the Biochemical Society also offers online training, enabling users to learn at their own pace and contribute to their professional development.

---
Forthcoming Training Events & Online Courses
Practical Python for beginners: a Biochemist's guide
Using technology for effective teaching in HE
Introduction to Public Engagement and Science Policy
No event found!
For past training events and courses, click here

Proposing Your Biochemical Society Training Event or Course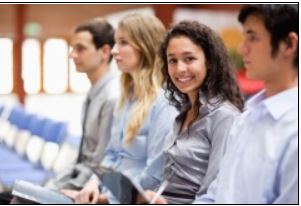 We welcome applications from early-career and established scientists to run face-to-face or online training events across the UK.
Topics can cover any area of molecular bioscience. We particularly welcome applications in the following areas:
Further information on each topic can be found here.
Bioinformatics
Data visualisation
Enzymology
Experimental design
Metabolic flux
Protein modelling
Benefits of running a workshop with us include:
Funding, full secretariat and marketing support for approved training events
Sharing your skills and expertise to help support the next generation of biochemists
Increasing your visibility in the molecular bioscience community
Gaining valuable experience to support your career development in teaching and learning
Supporting your application for HEA Fellowship
---
Proposals are considered four times a year, the next deadline is:
4 May 2020
Note: Face-to-face training events must be based in the UK or Republic of Ireland.

---
Find out more about how to organize a training event though our infographic.
Feedback from organisers

"It is important to us that we make sure we can pass on our knowledge and understanding to the next generation of researchers. We've really enjoyed working with the Biochemical Society to provide our courses in Quantitative Proteomics. The support from the meetings staff, the advertising channels and the all-round enthusiasm from the Society for such courses make our role as organisers and presenters so much easier. Our job is to concentrate on the delivery of excellent science training; the rest is looked after."


Rob Beynon, programme coordinator of the Quantitative Proteomics training event

"It was very interesting to see the variety of research that participants work on, and their strong interest in cutting-edge bioinformatics applications. They were a fantastic and hard working group of delegates, and it was really rewarding to work with them."


Luciane Vieira de Mello, programme coordinator of the Protein Modelling training event