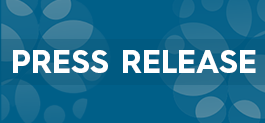 The Biochemical Society has released a statement on open scholarship issued with its publishing subsidiary, Portland Press. This statement sets out their joint position based on the Society and Portland Press' strategy for 2019-2021. In addition to open access, the statement encompasses open science more broadly and covers areas such as research integrity, research evaluation and article-level metrics, and collaboration.
Building on its previous 'Open Science' statement from Spring 2018, the Society continues to support sustainable open access with the aim of maximizing accessibility to research. In line with these aims, Portland Press has committed to transitioning its business models to open access, and has for January 2020 offered read and publish deals [1] to several hundred institutional subscribers as a 'transformative' option in the subscription renewals cycle. These options for subscribing institutions, combined with other transformative agreement pilots being negotiated separately with some library consortia, attest to the Biochemical Society's commitment to a sustainable move to open access for society publishers. Commenting on the statement, Professor Sheila Graham, Chair of the Biochemical Society said:
"The Biochemical Society is a forward thinking, self-publishing learned society that is actively and visibly commencing a transition of business models towards open access. We hope that the concepts shared in our new open scholarship statement provide food for thought and we welcome dialogue with, and feedback from, institutions and others within the research ecosystem."  
The Society also supports FAIR open data principles which seek to make underlying datasets Findable, Accessible, Interoperable and Reusable (FAIR) and is a signatory of the DORA convention, which aims to improve the evaluation criteria for scholarly outputs.
As a member of the Society Publishers' Coalition (SocPC), the Open Access Scholarly Publishers Association (OASPA) and the Association of Learned and Professional Society Publishers (ALPSP) the Society recognizes the need to work with like-minded partners in the move towards open scholarship.  Enhancing this collaboration, Portland Press' Director of Publishing, Malavika Legge, has recently been elected to the Council of the SocPC where she will serve as Vice-Chair helping to drive an orderly and sustainable transition to open scholarship for learned society publishers. She commented:
"Navigating a transition to open access is one of the most exciting opportunities facing scholarly publishing and the global research community today. As Vice-Chair of SocPC, I look forward to working with the rest of the Council and the SocPC membership to amplify society perspectives, generate new thinking and scope a sustainable transition for the benefit of all scholarship and society at large." 
Read the newly published open scholarship position statement from the Biochemical Society and Portland Press.
[1] 'Read and publish deals' refers to arrangements that combine both reading and publishing charges into a single payment, providing access to paywalled content and open access publishing without individual article publishing charges to authors at participating institutions.
For more information, quotes and images, please contact: 
Katie Crabb, Marketing & Communications Manager, Biochemical Society 
Email: katie.crabb@biochemistry.org 
About Portland Press: As the Biochemical Society's publisher, Portland Press works in partnership with researchers, institutions, and funders to share knowledge and advance the molecular biosciences. Publishing world-leading research and reviews across a portfolio of seven journals, it returns all of its profits to the life science community in support of the Society's charitable activities. With more than five million worldwide article views in 2018 alone, Portland Press journals cover the depth and breadth of the molecular biosciences, from observational work to elucidating mechanisms, from translating basic research into medical insights to foundational overviews of new and emerging topics.
About the Biochemical Society: The Biochemical Society promotes the future of molecular biosciences; facilitating the sharing of expertise, supporting the advancement of biochemistry and molecular biology, and raising awareness of their importance in addressing societal grand challenges.
It achieves its mission by: 
Supporting the next generation of biochemists; promoting the opportunities offered by biochemistry and molecular biology through education and training from age 15 upwards 
Bringing together molecular bioscientists; fostering connections and providing a platform for collaboration and networking across our membership and the wider community to ensure a strong future for molecular biosciences in both academia and industry 
Promoting and sharing knowledge; enabling the circulation of scientific information through meetings, publications and public engagement to support innovation, inform decision-making and advance biochemistry and molecular biology 
Promoting the importance of our discipline; highlighting the role of molecular biosciences in interdisciplinary and translational research, while supporting the fundamental research that underpins applied studies 
To find out more, please visit www.biochemistry.org