Our journey to support open science has reached a major milestone with our fourth open access option – Subscribe to Open (S2O).
We'll be launching S2O for the 2025 subscription year, which will complement our existing open access routes – Read & Publish, article publishing charges (APCs), and Green OA.




S2O is an open access (OA) programme designed to preserve our longstanding library relationships and payments, with subscription revenue used to publish journals OA.
For over 100 years, Biochemical Society journals have been supported by relationships with libraries, and S2O will maintain and strengthen these valued partnerships with the aim of:
Expanding the global accessibility and impact of molecular bioscience research;
Breaking down barriers related to publication costs through institutionally funded OA;
Fostering inclusivity, regardless of the geographic locations of authors and readers;
Aligning with the broader vision of open science to provide compliant OA for all authors by February 2025.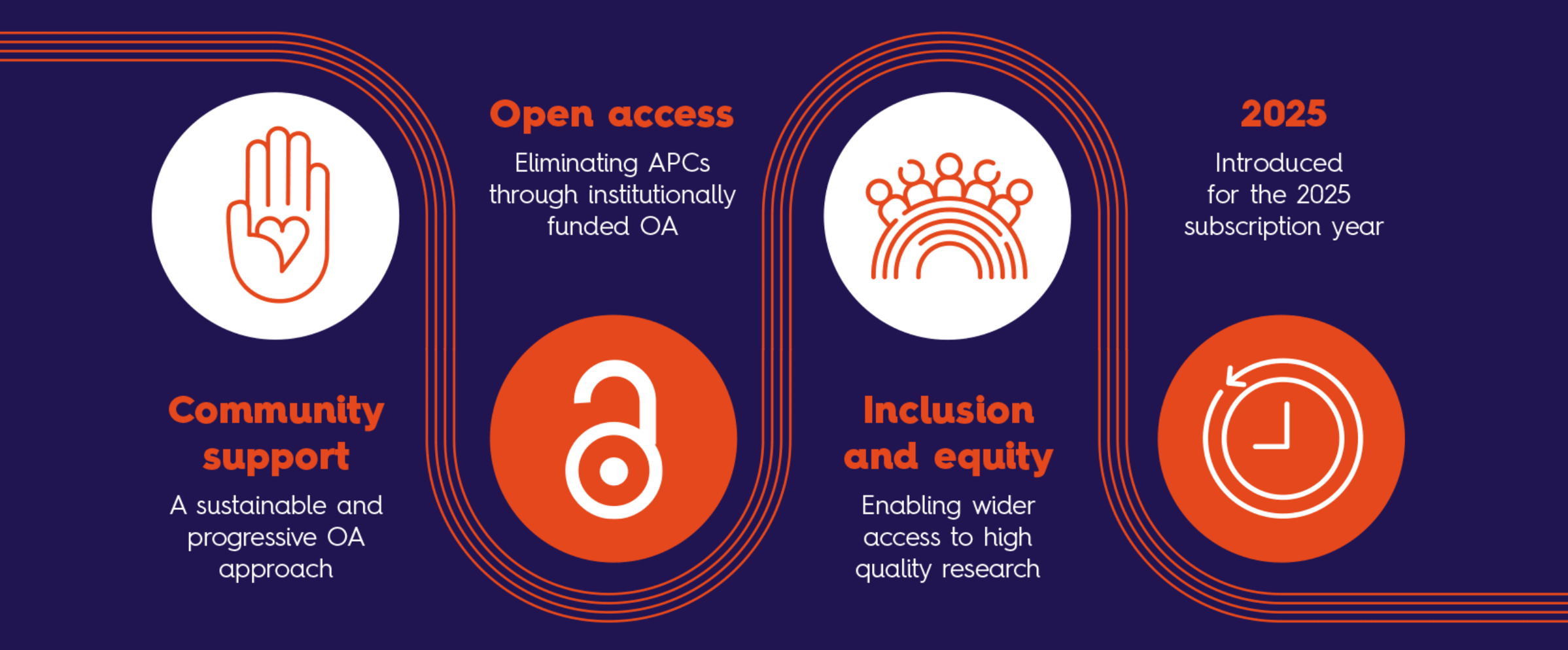 Introduced for the 2025 subscription year, S2O represents a balanced and sustainable transition to OA that aims to protect and strengthen the support we provide for the molecular bioscience community through our charitable initiatives.


Find out more