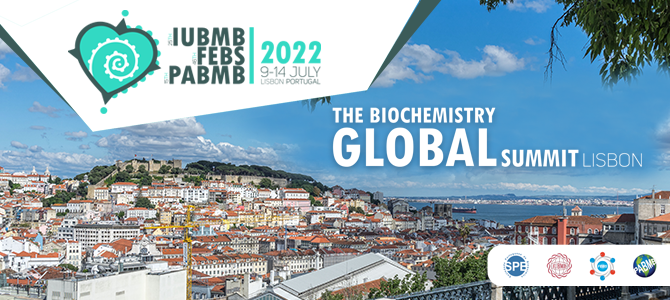 Young Scientist Forum and 46th FEBS Congress
The Biochemical Society has occasional funding opportunities to help our members attend conferences with our international partner Societies. 
Applications for international sponsored places for 2022 will open soon.
Please continue to check the website for the latest information.
The Biochemical Society is sponsoring the registration costs of two of our outstanding Postgraduate or Early Career members to attend both the joint IUBMB-FEBS-PABMB Young Scientists' Forum from 6-9 July 2022 and the IUBMB-FEBS-PABMB Congress from 9-14 July 2022.
The FEBS Congress and Young Scientists Forum gives you the opportunity to make connections with European colleagues and discuss your work with an international audience.  More information about the IUBMB-FEBS-PABMB Congress can be read here and more details regarding the IUBMB-FEBS-PABMB Young Scientists' Forum can be seen here.
Read our blog from a past recipient to find out more.


The grant provides two Biochemical Society members with:
Accommodation
Registration for both the 46th FEBS Congress and the Young Scientists' Forum
Some meals and excursions
Up to £350 for travel costs
The theme for the Congress this year is "The Biochemistry Global Summit".
The following criteria are required in order to be eligible for a sponsored place:
Applicant must be a current Postgraduate member of the Biochemical Society or an Early
Career member of the Biochemical Society within the first five years of completing their PhD.
Applicant must submit a supporting letter from their supervisor.
Applicant must provide a single abstract that will be submitted to the YSF and 46th FEBS
Congress if their application is successful. Both events should be attended.
Successful applicants must submit a report and photographs of the Congress to the
Biochemical Society no later than 30 days after returning from the Congress.
Please note that applying for an International Sponsored Place will not affect your eligibility to apply for a General Travel Grant within the same calendar year.