The Centenary Award is awarded annually to a molecular bioscientist based on the impact of their research and a demonstrable commitment to build, support, and nurture talent within the scientific community.
In 2011, the Biochemical Society introduced the Centenary Award to replace the Jubilee Lecture. 
£3,000 prize money  
The Centenary Medal (designed by the artist Tom Philips)
The opportunity to present the Sir Frederick Gowland Hopkins Memorial Lecture at a Society event or webinar 
An invitation to submit an article to one of our journals, with any fees waived
Awarded annually to a biochemist of distinction by virtue of the impact of their research, along with commitment to build, support, and nurture talent within the scientific community 
Nominees are typically senior career 
Open to nominees based in the UK or internationally 
This award is only open to individuals 
The Awards Committee will consider the following aspects of all nominations for The Centenary Award as appropriate:
Originality of research 
Impact of research 
Quality of outputs – publications and/or patents and/or software 
Commitment to build, support, and nurture future talent e.g., mentorship 
Other indicators of esteem demonstrated by the nominator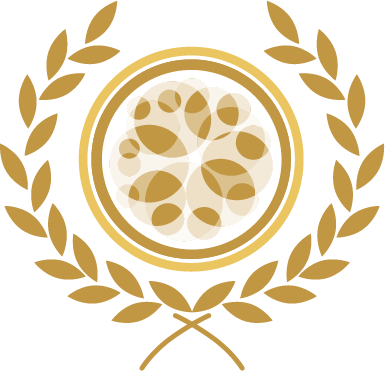 Previous Award article
Jeremy Thorner published his review article 'TOR complex 2 is a master regulator of plasma membrane homeostasis' in the Biochemical Journal. 
Read more
Recipients
Royal Society Ken Murray Research Professor
University of York
The Centenary Award will be presented to Professor Gideon Davies in 2024. Gideon obtained his PhD from the University of Bristol in 1990 before moving to the EMBL Hamburg. He moved to York, with visits to Grenoble and Uppsala before taking up a Royal Society University Research Fellowship (URF) in 1996. In 2000, he was the inaugural "Peter Wall Catalytic Visitor" at the University of British Columbia before being made a full Professor of the University of York in 2001. In 2016, he received the Royal Society "Ken Murray" Research Professorship. His research work spans chemistry and biology with a focus on the enzymes that synthesise and degrade carbohydrates and glycans. He is well known for his work on enzyme mechanism, following the unusual contortions of sugars in enzyme active sites, and building on this to develop inhibitors and more recently activity-based probes. Recent impact includes the development of inhibitor classes that underpinned the development of compounds in clinical trial for neurodegeneration, studies of the human heparanase enzyme and development of new anti-cancer compounds as well as applying activity probes and new chemistries in the field of industrial biomass conversion.
On winning the Centenary Award for 2024, Gideon said "It is especially important to me that this award, beyond research impact, also reflects a commitment to nurture talent within the scientific community. I am so proud of the wonderful, diverse, group of young and early-career scientists I have worked with throughout my career and to see them thriving in academia, industry, education and child support is the true highlight of my career. I hope the award will inspire other young scientists, from all backgrounds, to dive into the exciting world of the glycosciences."
Matthias W. Hentze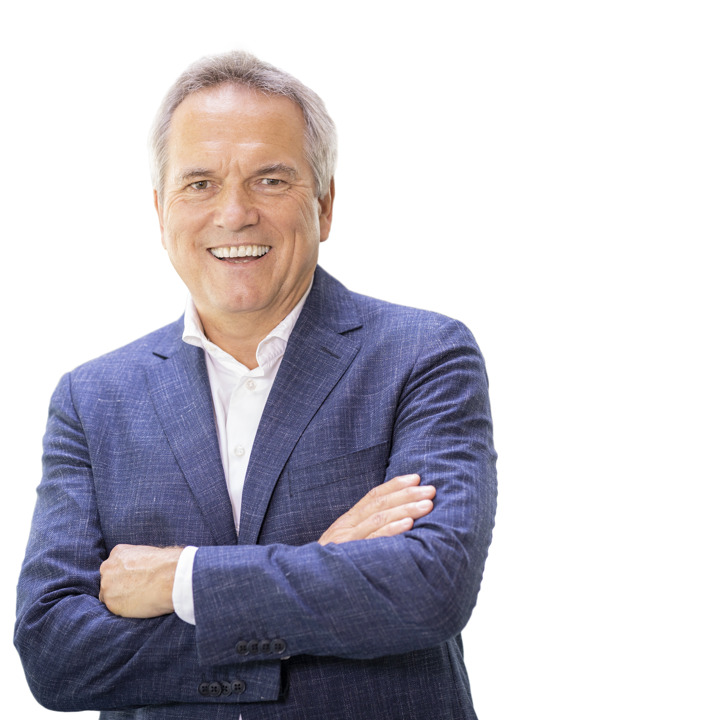 Director of the European Molecular Biology Laboratory
EMBL
The 2023 Centenary Award will be presented to Professor Matthias Hentze. Matthias is the Director of the European Molecular Biology Laboratory (EMBL) and Co-Director of the Molecular Medicine Partnership Unit (MMPU). Following medical training in Germany and the UK, he codiscovered "iron-responsive elements" as the first mammalian regulatory elements in mature mRNAs during his postdoctoral research at NIH. After two decades of elucidating mechanisms of RNA regulation by RNA binding proteins, the Hentze group recently uncovered hundreds of new RNA-binding proteins, including many metabolic enzymes. Their current work focuses on riboregulation in metabolism and cell biology.
Matthias is a co-founder of the MMPU, an interdisciplinary and translational research unit between EMBL and Heidelberg University. His work has been widely recognized, including Germany's most prestigious Gottfried Wilhelm Leibniz Prize and the Lifetime Achievement Award of the RNA Society. He is an elected member of the European Molecular Biology Organisation, the German Academy of Sciences Leopoldina, the Academia Europaea, the Australian Academy of Science, and the American Academy of Arts and Sciences. Matthias serves on numerous scientific advisory and editorial boards, and in 2020 initiated the Environmental Research Initiative and Fund.
Matthias says: "I feel deeply honoured to receive this prestigious award which I want to share with the many outstanding team members whom I had the pleasure to mentor. RNA science holds so many more exciting secrets and I hope that the award helps to draw attention to this." 
Matthias will present his Award lecture at RNA Granules on 10 October 2023.

Jeremy Thorner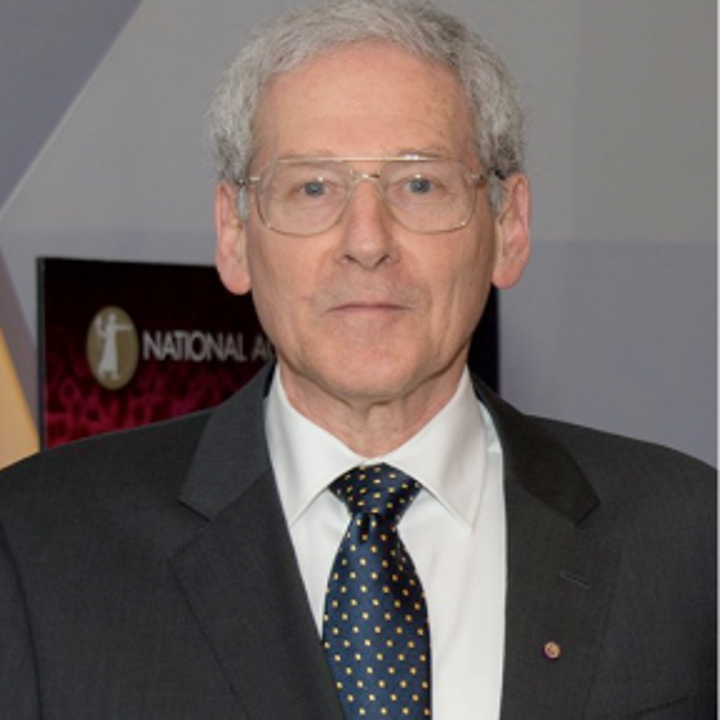 Distinguished Professor Emeritus Jeremy Thorner
University of California at Berkeley, USA
The 2022 Centenary Award was presented to Professor Jeremy Thorner.  Professor Thorner is a biochemist recognized for his contributions to our understanding of biological signal transduction mechanisms. Born, raised, and educated in the public schools in Quincy, Massachusetts, USA, he received his A.B. magna cum laude (Biochemical Sciences) from Harvard College (1967) and his PhD (Biochemistry) under Henry Paulus from Harvard University (1972). He was a Jane Coffin Childs Postdoctoral Fellow (1972-74) under I. Robert Lehman in the Biochemistry Department at Stanford University School of Medicine. Appointed to the faculty at the University of California, Berkeley, in 1974, he held the William V. Power Chair in Biology for 20 years (1991-2011).  He is (since 2020) Professor Emeritus of Biochemistry, Biophysics and Structural Biology in the Department of Molecular and Cell Biology at UC Berkeley. Other honors he has received for his research and teaching include a 10-year MERIT Award (1989-1998) from the National Institute for General Medical Sciences, the Dean's Award for Distinguished Research Mentoring of Undergraduates in the College of Letters and Science at Berkeley (2004), election to the American Academy of Arts and Sciences (2007) and US National Academy of Sciences (2015), and the Herbert Tabor Research Award of the American Society for Biochemistry and Molecular Biology (2019).
Jeremy said: "When I examine the list of previous recipients of the honor of The Centenary Award, and its predecessor the Jubilee Lectureship, I am truly humbled to be placed in the same company. Moreover, I freely acknowledge that, through me, this high accolade is actually bestowed on each of the many outstanding scientists who worked with me over the past 47 years and were directly responsible for our mutual success".
Jeremy presented his Award lecture at the 5th European Workshop on AMPK and AMPK-related kinases on 27 September 2022. 
Read Jeremy's article published in the Biochemical Journal - TOR complex 2 is a master regulator of plasma membrane homeostasis
Kim Nasmyth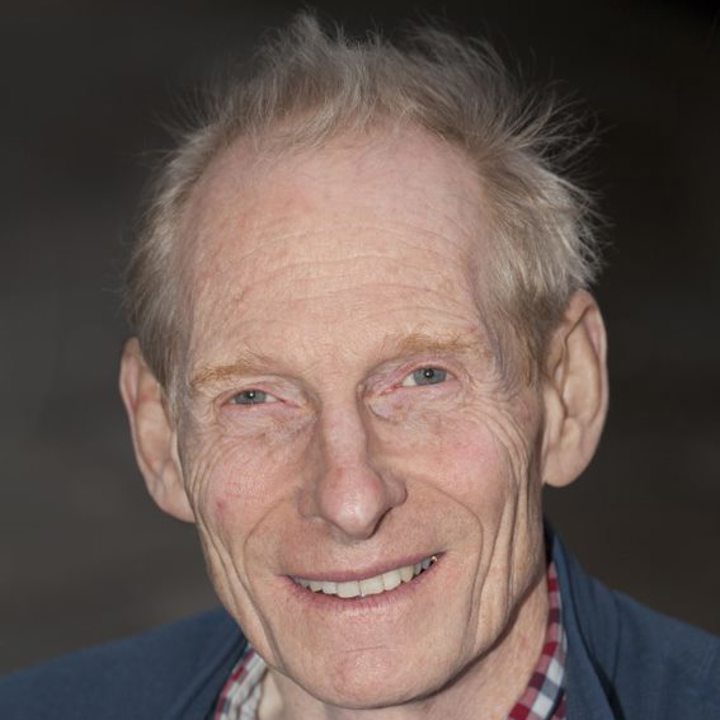 Professor
University of Oxford
The 2021 Centenary Award will be presented to Professor Kim Nasmyth at the University of Oxford, UK. Kim currently holds the Whitley Chair at the Department of Biochemistry, University of Oxford and is a fellow of Trinity College. After completing his PhD in the late 1970s, he has been a Robertson Research Fellow at Cold Spring Harbor, and a member of staff at the MRC laboratory for molecular biology in Cambridge. Kim later moved to the Research Institute of Molecular Pathology in Vienna, where he was a Senior Scientist from 1988–1997 and Director from 1997–2006. His scientific work has addressed the mechanisms by which genes are turned on and off during development, how DNA replication is controlled, and how chromosomes are segregated during mitosis and meiosis. 
On winning the Centenary Award, Kim said: "I must confess that I never trained as a biochemist. I had planned to read chemistry but changed to biology shortly after arriving at university and eventually became a molecular geneticist. Ever since, I have always strived to explain biological phenomena in terms as simple as possible. Partly by chance and partly by inclination, I have spent much of my research career attempting to understand the propagation of chromosomes during cell division, a biochemical process unique to living systems. This required molecular genetics to identify the key players, such as cohesin, but now requires biochemistry and biophysics to understand its mode of action. There are times now when I regret abandoning chemistry so early in my career, but if I had not, I would never have discovered cohesin or had the privilege to be one of the first people to study its remarkable enzymology. As a molecular geneticist, I am therefore especially honoured to have been recognized by the Biochemical Society's Centenary Award as an honorary biochemist."
Kim presented his Award Lecture at Genome organisation by SMC complexes on 29 September 2022.
Kay E Davies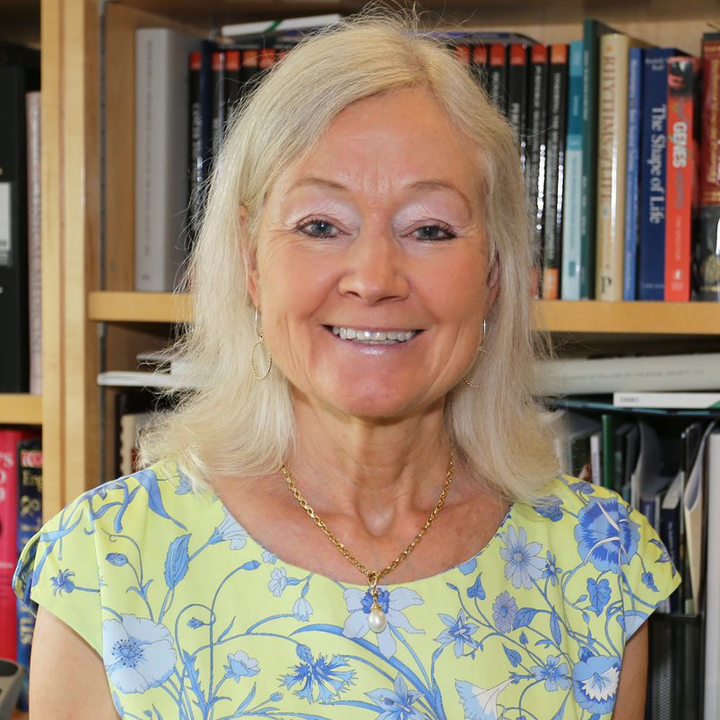 Dr Lee's Professor of Anatomy
University of Oxford
The 2020 Centenary Award was presented to Professor Dame Kay E Davies of the University of Oxford, UK.
Kay completed her D.Phil studies at the Department of Biochemistry, University of Oxford. After a Royal Society Fellowship in France she moved back to St Mary's Hospital Medical School to study Duchenne muscular dystrophy (DMD), a progressive muscle wasting disease. In 1984, as a MRC Senior Fellow, she moved back to Oxford to work on the molecular analysis of neurological disorders. She was appointed Professor of Genetics and then Dr Lee's Professor of Anatomy and set up the MRC Functional Genomics Unit to apply genomics to genetic disease analysis. Her own group focuses on the development of therapeutic strategies for DMD. Kay's earlier work paved the way for the use of mini dystrophin gene delivery using AAV and contributed to the exon skipping approach to therapy. She also discovered the dystrophin related protein, utrophin, and demonstrated that increased levels of utrophin can compensate for the lack of dystrophin in the mdx mouse model of the disease. This has led to the identification of small molecules which increase utrophin in adult mdx muscle and prevent pathology. Kay co-founded Summit Therapeutics to translate her work into the clinic. She is a founding fellow of the UK Academy of Medical Sciences and was elected a Fellow of the Royal Society in 2003. She was a Governor of the Wellcome Trust from 2008-17 and Deputy Chairman from 2013-2017. Kay was made Dame Commander of the British Empire for services to science in 2008.
Kay said: "I am very honoured and delighted to have my work recognised in this way by the Biochemical Society. I am also very grateful to all the talented researchers I have had the privilege to work with over the years."
Kay presented her Award lecture on Wednesday 29 July 2020 as part of the Biochemistry Focus webinar series. View the recording.
R. John Ellis
Emeritus Professor
Warwick University
The 2019 Centenary Award was presented to R. John Ellis from the University of Warwick, UK. John has made fundamental discoveries through the study of the mechanism of protein folding essential for light harvesting and photosynthesis. His work focused on the pathway by which the key enzyme of photosynthesis (RUBISCO) – the most abundant protein on earth – is made and assembled in plant cells. From this specific case, John developed key concepts which have revolutionized thinking about how proteins assemble and fold in all cells. John termed these other proteins that assist in protein folding and assembly 'molecular chaperones' and his key insight showed that these chaperones are not restricted to the protein assembly pathway that he studied, but exist universally in all cells.
Frank McCormick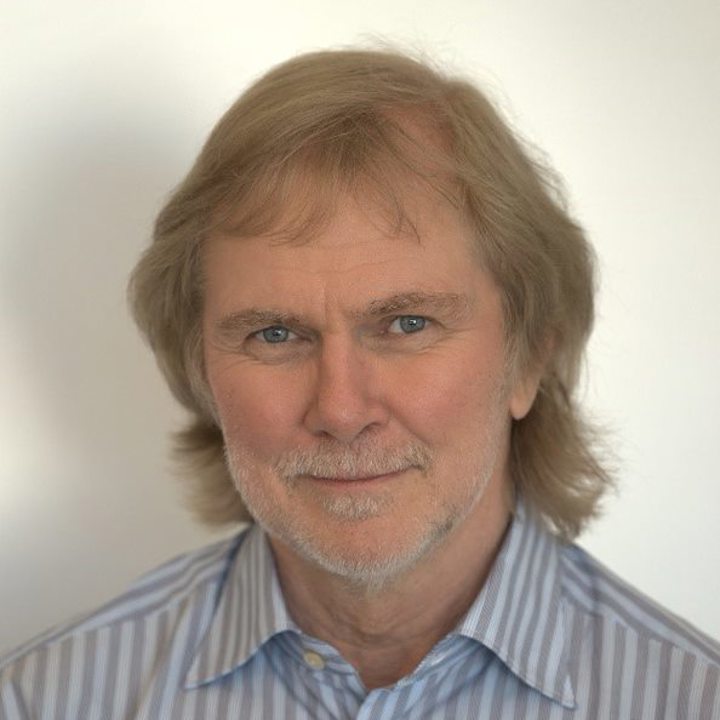 Distinguished Professorship of Tumor Biology and Cancer Research
UCSF Helen Diller Family Comprehensive Cancer Center, USA
The 2018 Centenary Award was presented to Professor Frank McCormick from the University of California San Francisco Helen Diller Family Comprehensive Cancer Center. Frank has been a leader in the field of RAS oncogene function and regulation for over 30 years, having made a large number of seminal discoveries about the signalling pathway regulated by the RAS protein. His identification of RAS GAP marked the start of the rush to understand the regulation of RAS proteins and their normal role within the cell. With the identification of the NF1 protein as a member of the GAP family this led to fundamental understanding of Neurofibromatosis type I. Frank has also contributed very important observations about the downstream pathways regulated by RAS, including the RAF/MAPK pathway and PI3K signaling. Frank has also been hugely influential outside of his own lab, he founded ONYX Pharmaceuticals, a company dedicated to developing new cancer therapies. In addition to all this, Frank has also been President of the AACR and made many other contributions to the cancer research community at the highest level. 
Of winning the Centenary Award, Frank said "I am absolutely thrilled to receive this award.  It means a great deal to me to be recognized by my peers, especially as I was trained as a biochemist in the UK and attended many outstanding Biochemical Society meetings in which I made connections and gained new insights that have affected my entire career."
Read his review article 'Progress in targeting RAS with small molecule drugs' published in the Biochemical Journal. 
Salvador Moncada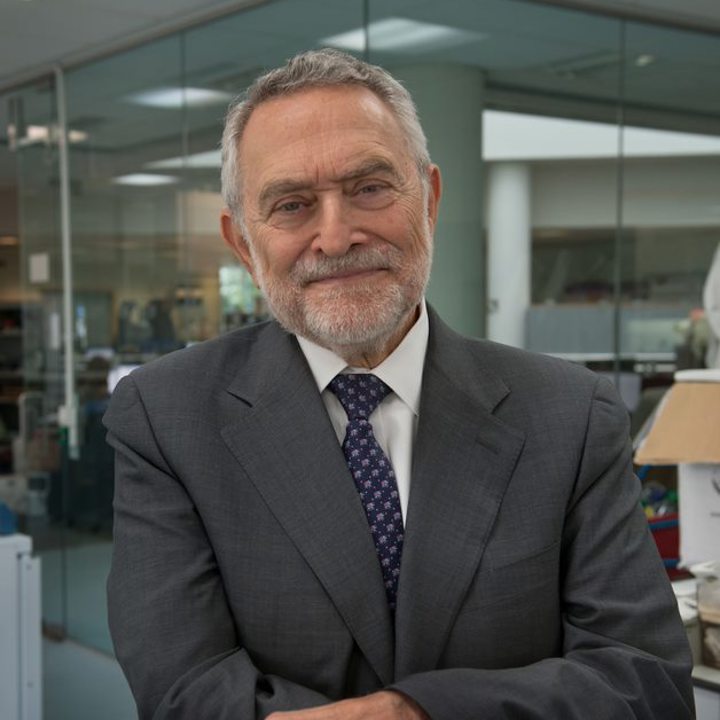 Research Domain Director for Cancer
University of Manchester
The 2017 Centenary Award was awarded to Salvador Moncada from the University of Manchester.  Salvador has been successively at the forefront of three areas of research in his career to date. Earlier in his career he pioneered prostaglandin pharmacology, he was then a central figure in nitric oxide biology and he has since led the way in understanding how energy metabolism can be regulated and adapted by various signalling pathways. In all of these areas, his work has been ground-breaking and widely recognised by the scientific community.
Another major aspect of Salvador's career has been his leadership roles, first in the Wellcome Research Laboratories, then at UCL and more recently at the CNIC in Spain and in Manchester. In all these projects Salvador has built a reputation in building research institutions and in developing the careers of others. He has also driven the translation of much of this work into new products and start-up companies. In all of these his ability to straddle the two worlds of basic and applied science was a huge advantage that enabled him to drive basic breakthroughs in ways that led on to improvements in human health. 
Salvador presented his award lecture at the Biochemical Society conference entitled 'ROS and Mitochondria in Nervous System Function and Disease', 27—29 March 2017, at Charles Darwin House, London, UK.
Patrick Cramer
Director
Max Planck Institute for Biophysical Chemistry
The 2016 Centenary Award was presented to Patrick Cramer from Max Planck Institute for Biophysical Chemistry, Germany.  The award is made in recognition of Patrick's successful systems biology approach to uncovering the importance of and mechanisms in transcriptome surveillance and RNA degradation in the balanced production of mRNAs.  Furthermore, two important crystal structures were published in 2013.
Patrick Cramer received his award at the 80th Harden Conference: Machines on Genes IV – Mechanisms of Actions of Large Macromolecular Machines on Genes Across Biological Scales at Shrigley Hall Hotel, Macclesfield, UK, 31 July—4 August 2016.
Read his review article published in Biochemical Society Transactions here: Structure determination of transient transcription complexes. 
Chris Marshall
Award winner
Institue of Cancer Research, UK
G. Marius Clore
NIH Distinguished Investigator
National Institute of Diabetes and Digestive and Kidney Diseases
David Baker
Investigator
Howard Hughes Medical Institute
Nahum Sonenberg
Professor
McGill University
The 2011 Centenary Award was presented to Nahum Sonenberg.
Read his review article 'Signalling to eIF4E in cancer' published in Biochemical Society Transactions here.