The Sir Philip Randle Lecture recognises outstanding contribution to the understanding of mammalian metabolism.
The Sir Philip Randle Lectureship is awarded biennially to a scientist from any part of the world. The awardee is selected on the basis of their contribution to the understanding of mammalian metabolism. 
This award was instituted in honour of the late Professor Sir Philip Randle, who was one of the world's foremost researchers into mammalian metabolism. His career spanned some 5 decades during which he provided a series of brilliant insights into the fundamental mechanisms that determine the selection of fuels by muscle and other tissues. 
Many of his findings were concerned with insulin's role in metabolism and with the control of the hormone's secretion from the beta cells in the pancreatic islets of Langerhans. The ideas generated by his investigations laid the foundations for countless subsequent studies and have a direct bearing on the understanding of diabetes. Sir Philip was knighted in 1985 and was President of the Biochemical Society from 1995 to 2000. 
£2,000 prize money
Framed certificate
The opportunity to present a lecture at a Society event or webinar 
An invitation to submit an article to one of our journals, with any fees waived
Eligibility criteria:
Awarded biennially 
Nominees must have made an outstanding contribution to the understanding of mammalian metabolism 
Nominees are typically mid to senior career 
Nominees can be either international or UK based 
This award is only open to individuals 
The Awards Committee will consider the following aspects of all nominations for The Sir Philip Randle Lecture as appropriate:
Originality of research 
Impact and scope of research 
Quality of outputs – publications and/or patents and/or software 
Commitment to build, support, and nurture future talent e.g., mentorship 
Other indicators of esteem demonstrated by the nominator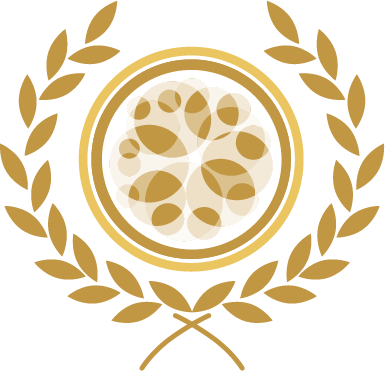 Nominations for the 2025 Awards are now open.
Submit an initial nomination for The Sir Philip Randle Lecture by 1 November 2023.
Nominate now
Recipients
Grahame Hardie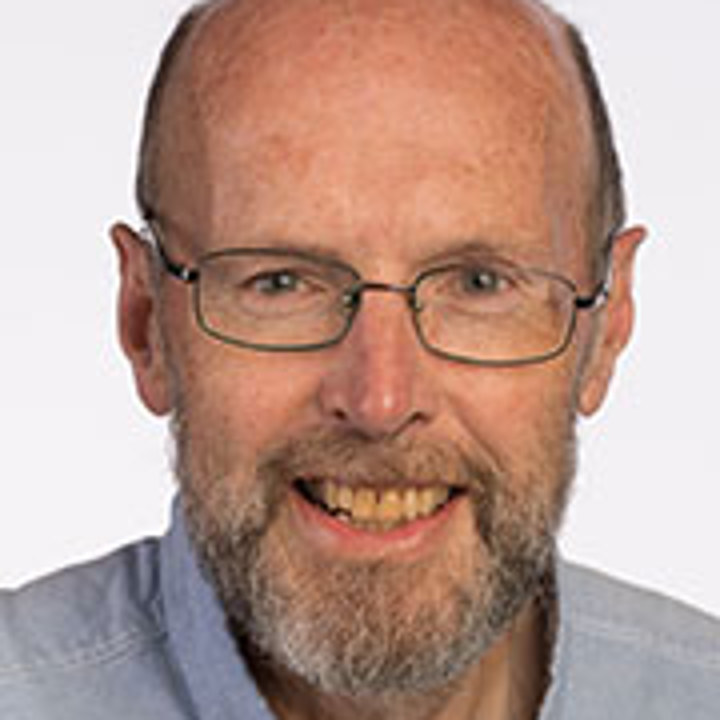 Professor of Cellular Signalling
University of Dundee
The 2023 Sir Philip Randle Lecture will be awarded to Grahame Hardie, Professor of Cellular Signalling at Dundee University. 
His group discovered that protein kinases phosphorylating and inactivating the key metabolic enzymes acetyl-CoA carboxylase (ACC) and HMG-CoA reductase were the same entity, which they renamed AMP-activated protein kinase or AMPK (the idea to pursue this arose over a couple of beers with his then mentor, Philip Cohen). AMPK is now known to have dozens of downstream targets regulating most aspects of cellular function. Grahame's group elucidated the canonical mechanism by which AMPK is activated by energy stress, revealing it to be a critical sensor of cellular metabolic status. They identified the sites phosphorylated on ACC and AMPK, now used as universal biomarkers for AMPK activation. More recently they showed AMPK is activated by diverse non-canonical mechanisms in response to agents that increase intracellular Ca2+, glucose starvation or DNA damage. AMPK is now a key target for drugs with potential to treat metabolic disorders and cancer. Grahame was awarded the Rolf Luft Prize for Endocrinology and Metabolism in 2008, the Novartis Medal of the Biochemical Society in 2010, and the Solomon Berson Distinguished Lecture of the American Physiological Society in 2015.
Grahame said: "I am delighted and honoured to be selected to deliver the Sir Philip Randle lecture. I was lucky enough to meet Sir Philip on several occasions. He was a pioneer in the field of metabolic regulation that I entered, and he was one of the few biochemists that I looked up to both metaphorically and literally (I was 6 feet 6, but he was even taller)!"
Grahame Hardie presented his Award Lecture at the 5th European Workshop on AMPK and AMPK-related kinases in Glasgow, UK on 28th September 2022.
Read Grahame's article published in the Biochemical Journal - AMP-activated protein kinase — a journey from 1 to 100 downstream targets
Guy Rutter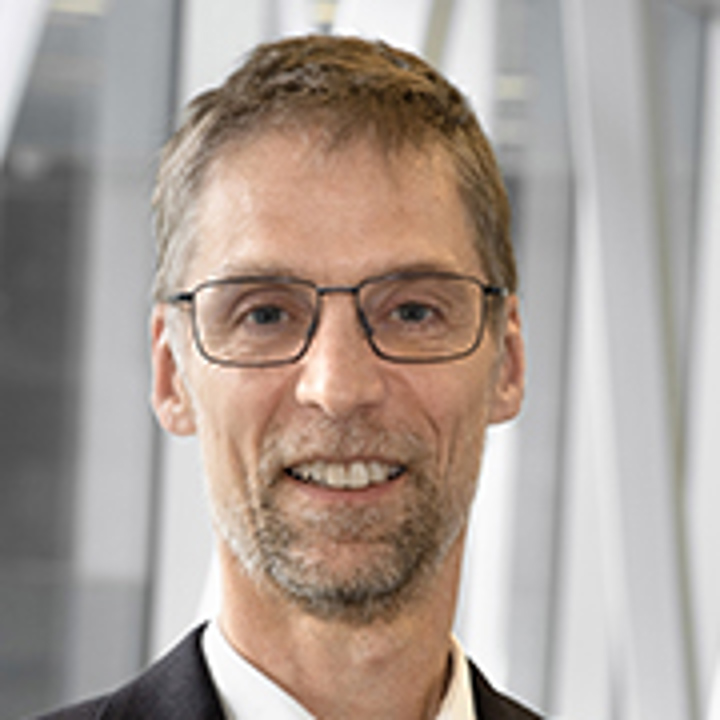 Professor of Cell Biology/Principal Research Fellow
Imperial College London/University of Montreal
The 2023 Sir Philip Randle Lecture will be awarded to Guy Rutter. Guy is a principal research fellow at the Research Centre CHUM, University of Montreal, Professor of Cell Biology at Imperial College London and Visiting Professor at Nanyang Technological College, Singapore.
Professor Rutter undertook a PhD on the hormonal control of mitochondrial metabolism with Prof Dick Denton FRS in the Department of Biochemistry first established by Sir Philip Randle at Bristol University, U.K. He then won an MRC Travelling Fellowship to study insulin secretion under Claes Wollheim in Geneva, in collaboration with Tullio Pozzan and Rosario Rizzuto in Padua. He returned to Bristol in 1993, moved to Imperial in 2006 to establish the Section of Cell Biology, and joined the University of Montreal in Canada in 2021.
His current research focusses on diabetes mellitus, a condition which currently affects almost 10 % of the adult population worldwide. His chief goals are to develop new means to enhance insulin secretion in Type 2 diabetes by studying the fundamental signalling pathways through which glucose, incretins and other hormones act on the pancreatic β cell. He deploys knowledge flowing from genome-wide and other genetic studies for this disease, and state-of-the-art technologies ranging from mouse models through genome editing, electrophysiology, super-resolution imaging, optogenetics, transcriptomics and proteomics.
Guy said: "This award means a lot to me, having known Sir Philip personally, and studied under one of his own students (Denton)!  I'm also pleased that the lecture will allow me to present some of our work on insulin secretion, an area in which Sir Philip made important contributions."
Guy presented his Award Lecture at the European Islet Study Group meeting between 19-21 June 2023 in Vancouver, Canada.
Read Guy's article published in the Biochemical Journal - Mitochondrial metabolism and dynamics in pancreatic beta cell glucose sensing
Erik A. Richter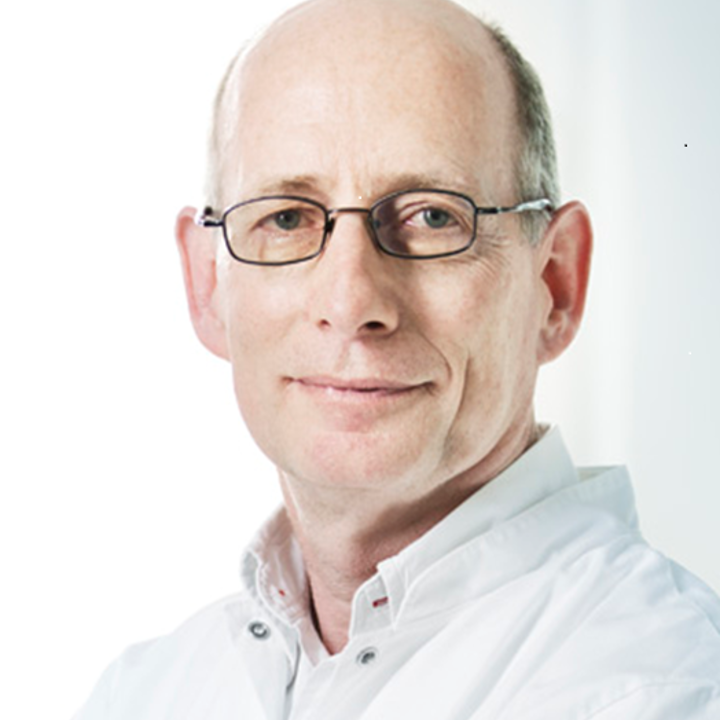 Full Professor of Human Physiology and Exercise Physiology
University of Copenhagen
The 2021 Sir Philip Randle Award was presented to Professor Erik Richter at the University of Copenhagen, Denmark. Erik's research is focused on regulation of muscle metabolism in connection with physical activity. A major breakthrough was the original observation that a single bout of exercise increases muscle insulin sensitivity for many hours following exercise; published in 1982.
Since then he has followed up this finding and his lab was the first to describe the effect of insulin on molecular signaling in human muscle in the resting and in the post-exercise state. In multiple publications over the years, he and collaborators were the first to describe that the GTPAse TBC1D4 is differentially phosphorylated by insulin in resting and post-exercise muscle. Lately the important role of microvascular perfusion for the increase in insulin sensitivity following exercise has also been described. Another major research line has been to characterize the molecular signaling during exercise and its effect on muscle metabolism. 
Erik presented his Award lecture on Thursday 17 March as part of the Biochemistry Focus webinar series. View the recording.
On winning the Sir Philip Randle Award, Erik said: "It is a huge honor for me to be receiving this award which bears the name of one of the great pioneers in metabolism. Thanks to all the excellent collaborators during the many years of exciting research."
Antonio Vidal-Puig
Professor of Molecular Nutrition and Metabolism
Wellcome Trust-MRC Institute of Metabolic Science
The 2019 Sir Philip Randle Lecture was awarded to Antonio Vidal-Puig from the Wellcome Trust-MRC Institute of Metabolic Science, Cambridge, UK. Antonio's research focuses on elucidating the molecular mechanisms linking obesity with insulin resistance, diabetes and cardiometabolic complications and on the development of related therapeutic strategies. His research strategies include a combination of hypothesis driven and non-biased systems approaches that make extensive use of animal models, stem cell biology, human biological samples (including induced pluripotent stem cells), sophisticated omics technologies and bioinformatics integration. Vidal-Puig's lab creativity is reflected in the "adipose tissue expandability hypothesis" and the concept of "lipotoxicity" to explain the association between obesity and cardiometabolic complications. His specific scientific contributions to four lines of research are: 1. defining the adipose tissue expandability and lipotoxicity hypothesis and the relevance of adipose tissue macrophages mediating adipose tissue inflammation; 2. proposing the use of energy dissipating strategies to reverse lipotoxicity by promoting mitochondrial biogenesis, mitochondrial uncoupling and brown fat differentiation and activation; 3. establishing the relevance of hypothalamic lipid metabolism in controlling energy homeostasis and thyroid hormone and BMP8b controlling brown fat activation and 4. the pioneering use of systems biology and stem cell approaches to elucidate the role of specific lipids and networks in the development the cardiometabolic syndrome. 
Of winning the Sir Philip Randle Lecture, Antonio said "I am delighted with this award that recognises the excellent work of the members of my laboratory over the years".
Antonio presented his award lecture at the Biochemical Society and World Obesity Federation joint conference 'Maternal obesity and pre-eclampsia: common pathways' on 5-6 November 2019 in Amsterdam, The Netherlands.
Geoffrey D Holman
Professor of Biochemistry
University of Bath
The 2017 Sir Philip Randle Lecture was awarded to Geoffrey D Holman from University of Bath. Geoffrey has made a major contribution to the field of insulin regulated glucose metabolism, principally the mechanism by which glucose enters cells in response to insulin stimulation through a regulated transporter translocation mechanism. His work has direct impact on our understanding of human insulin-resistant state and the development of Type 2 Diabetes. 
Read Geoffrey's article published in the Biochemical Journal - Chemical biology probes of mammalian GLUT structure and function. 
Geoffrey presented his award lecture at the Society conference entitled 'Insulin and exercise signalling for glucose homeostasis and metabolic health' on 6-8 September 2017 at the University of Bath, UK. 
David Carling
Gerald Shulman
Stephen O'Rahilly