Biochemical Society Ambassadors can apply for funding to help organise one Biochemical Society-sponsored seminar or member recruitment event.
Available exclusively to our Local, Student, Industry, and International Ambassadors, we offer funding to help organise local events such as student receptions, a presence at Freshers' Fayres, and sponsored seminars. These events should be used as an opportunity to promote membership of the Society and strengthen relationships and collaboration between the Society and their organisation.
With this funding, the Society can provide up to £200 to support, for example, the cost of speaker travel, venue hire, and/or refreshments.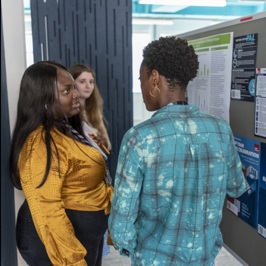 Discover more
Find out more about the Biochemical Society Ambassador scheme as well as further exclusive funding schemes below.