The Colworth Medal is a prestigious annual award for outstanding research by a biochemist of any nationality who has carried out the majority of their work in the UK or Republic of Ireland.
Donated in 1963 by Unilever Research Colworth Laboratory, the award is made to an early career scientist who is within 10 years of receiving their highest qualification.    
£3,000 prize money  
The Colworth Medal  
The opportunity to present a lecture at a Society event or webinar 
An invitation to submit an article to one of our journals, with any fees waived
Awarded annually 
The majority of the work must have been conducted in the UK or the Republic of Ireland 
Nominees are early career, within 10 years of receiving their highest qualification 
Nominees can be either international or UK based 
This award is only open to individuals 
The Awards Committee will consider the following aspects of all nominations for The Colworth Medal as appropriate:
Originality of research 
Impact and scope of research 
Quality of outputs – publications and/or patents and/or software 
Commitment to build, support, and nurture future talent e.g., mentorship, leading research teams
Other indicators of esteem demonstrated by the nominator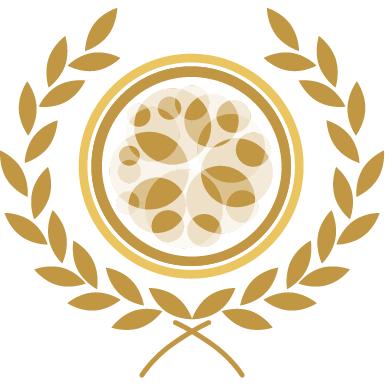 Nominations for the 2024 Awards have now closed.
The Biochemical Society Awards programme is presented annually. Find out how to nominate in a future round. 
How to Nominate
Recipients
Independent Investigator
MRC Laboratory of Molecular Biology
The 2024 Colworth Medal will be presented to Dr Thi Hoang Duong (Kelly) Nguyen. Kelly completed her bachelor at the Australian National University and PhD at the MRC Laboratory of Molecular Biology (MRC-LMB) with Dr Kiyoshi Nagai. During her PhD, she used X-ray crystallography and cryo-EM to study the mechanism of the spliceosome, a large protein-RNA complex involved in premature mRNA splicing. Her work led to important insights into the structures of large spliceosome components and the activation of the spliceosome. She began her telomere and telomerase research during her time as a Miller Research Fellow in the laboratories of Professors Kathleen Collins and Eva Nogales at the University of California, Berkeley. Telomeres protects the chromosome ends and thus are essential for genome stability. Her postdoctoral work unveiled the first cryo-EM structure of human telomerase, the enzyme which replenishes telomeres to compensate for the telomere loss during genome replication. As an independent investigator at the MRC-LMB, her laboratory studies the molecular mechanisms of telomere maintenance using a combination of biochemistry, structural biology at different spatial scales and in vivo functional studies. The mechanistic insights gained from this research will shed light into how telomere dysfunction gives rise to human diseases such as cancers and aging.
On winning The Colworth Medal for 2024, Kelly said: "I am very delighted to receive The Colworth Medal from the Biochemical Society. I would like to share the honour with all the past and present laboratory members, mentors, colleagues and collaborators, who have all made essential contributions every step of this journey. I would also want to highlight the stimulating and supportive environment at MRC-LMB that has greatly shaped my scientific approaches. Being recognized in this way is very encouraging for my laboratory and will motivate us to continue tackling challenging problems and making exciting discoveries."
Photo credit: MRC Laboratory of Molecular Biology
Stephen Wallace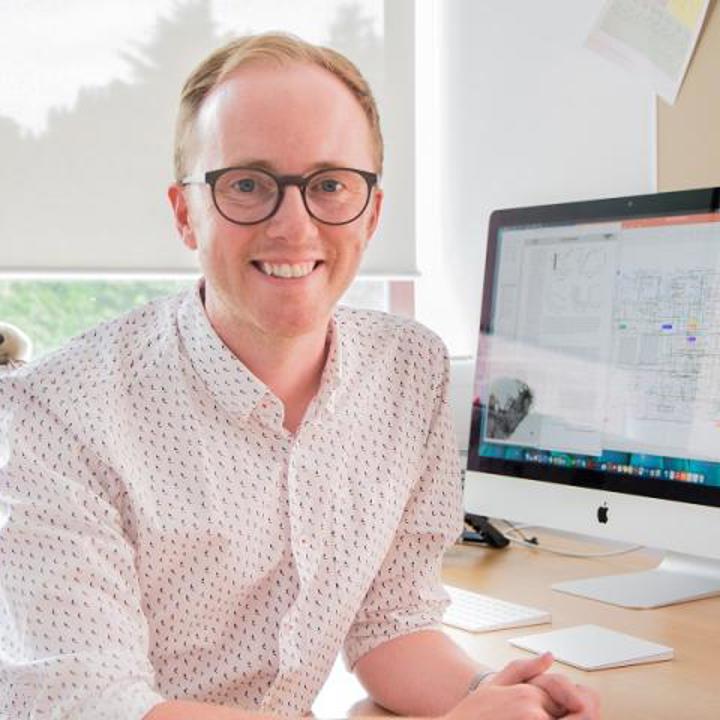 Senior Lecturer in Biotechnology
University of Edinburgh
The 2023 Colworth Medal will be awarded to Dr Stephen Wallace. Stephen is a UKRI Future Leaders Fellow and Senior Lecturer in Biotechnology in the School of Biological Sciences at the University of Edinburgh. His lab uses a combination of chemical and biological tools to convert renewable feedstocks (e.g. CO2, sugar and waste material) into value-added chemicals (e.g. pharmaceuticals, flavours and fragrances). This multidisciplinary approach enables the bio-production of industrial chemicals that cannot be accessed via synthetic biology alone and would otherwise remain reliant on fossil fuels.
Stephen has a MChem from the University of Edinburgh and a PhD in synthetic organic chemistry from the University of Oxford (with Prof. Martin Smith). He has held postdoctoral fellowships in chemical and synthetic biology at the MRC Laboratory of Molecular Biology (with Prof. Jason Chin), Harvard University (with Prof. Emily Balskus), MIT (with Prof. Kristala Prather) and the University of Cambridge (with Prof. Steve Ley).
Current projects in his lab include the use of unexplored microorganisms for green chemical synthesis, the combination of chemical and enzymatic catalysis in cells, the construction of new biosynthetic pathways to APIs, the evolution of new enzymatic chemistry, and the valorisation of industrial waste using designer microbial cells.
Stephen says: "Receiving the Colworth Medal from the Biochemical Society is an incredible honour and one I'd like to share with my amazing lab and all of the trailblazing scientists who have mentored me through the years. I think we're only beginning to glimpse what microbes can achieve in the field of sustainable chemical synthesis and so this award is a tremendous motivation for me and my team to keep pushing forward our work in this area" 
Tanmay Bharat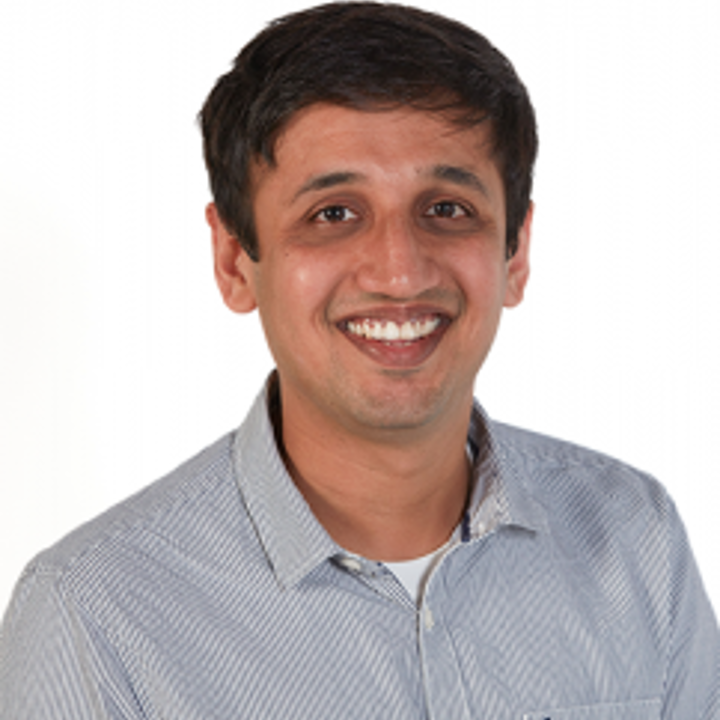 Group Leader
MRC laboratory of Molecular Biology
The 2022 Colworth Medal will be presented to Dr Tanmay Bharat. Dr Bharat studied at Oxford, after which he pursued his PhD at EMBL Heidelberg, where he used cryo-EM to study the structure and assembly of pathogenic viruses including Ebola virus, Marburg virus and HIV-1. In particular, he studied the structures of several viral capsid proteins leading to mechanistic insights into filoviral and retroviral assembly in infected cells. As an EMBO/FEBS funded post-doctoral fellow at the MRC Laboratory of Molecular Biology in Cambridge, he used novel cryo-EM techniques to study macromolecules directly inside cells, in their native environment. In his post-doctoral work, he solved structures of molecules forming ordered arrays in bacterial cells including bacterial actin and surface layers. In his independent laboratory in Oxford, he is studying how prokaryotic cells interact with their environment through specialized cell surface molecules. Interaction with the environment is crucial to several processes, such as adhesion to host surfaces in infection and biofilm formation. Tanmay's group leverage their expertise in cryo-EM and electron tomography, combining it with advanced biochemical techniques to study fundamental problems related to prokaryotic cells.
Tanmay said: "I am deeply honoured to receive The Colworth Medal of the Biochemical Society. The list of previous winners is impressive, and I am delighted to join such a prestigious group. This award will put the work of my laboratory in the spotlight, and give recognition to the research my colleagues and collaborators are performing."
Tanmay presented his Award Lecture at the 87th Harden: Single Molecule Bacteriology on 14 July 2022. 
Giulia Zanetti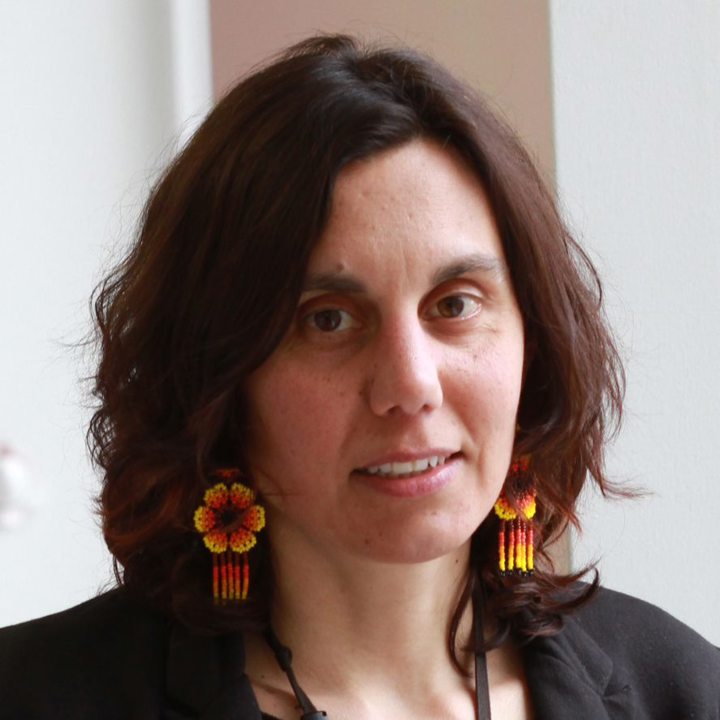 Reader in Structural Biology
University of Birkbeck
The 2021 Colworth Medal will be presented to Dr Giulia Zanetti of Birkbeck University of London, UK. After undergraduate studies in Italy and Australia, Giulia completed her PhD in Oxford (2004-2009), working on cryo-tomography studies of viral glycoproteins. After a postdoc at the University of California, Berkeley, she joined the Institute of Structural and Molecular Biology (ISMB) at Birkbeck College in London. In 2014 Giulia was awarded a Dorothy Hodgkin Royal Society fellowship, which kick-started her lab. Currently her group is pushing the boundaries of cryo-tomography to understand mechanisms of complex membrane trafficking processes. Integration with biochemical techniques and collaboration with labs who use complementary approaches is helping to understand how the COPII coat remodels membrane and how this process is regulated. 
On winning the Colworth Medal, Giulia said: "It's a tremendous honour to receive the Colworth Medal, and I'd like to share it with many fantastic collaborators, students and postdocs I was lucky to meet during my career. The award recognizes curiosity-driven studies on fundamental aspects of cell and molecular biology and this gives me the enthusiasm to continue along this path."
Giulia presented her Award lecture at Dynamic Cell IV on 17 March 2021.
Stephan Uphoff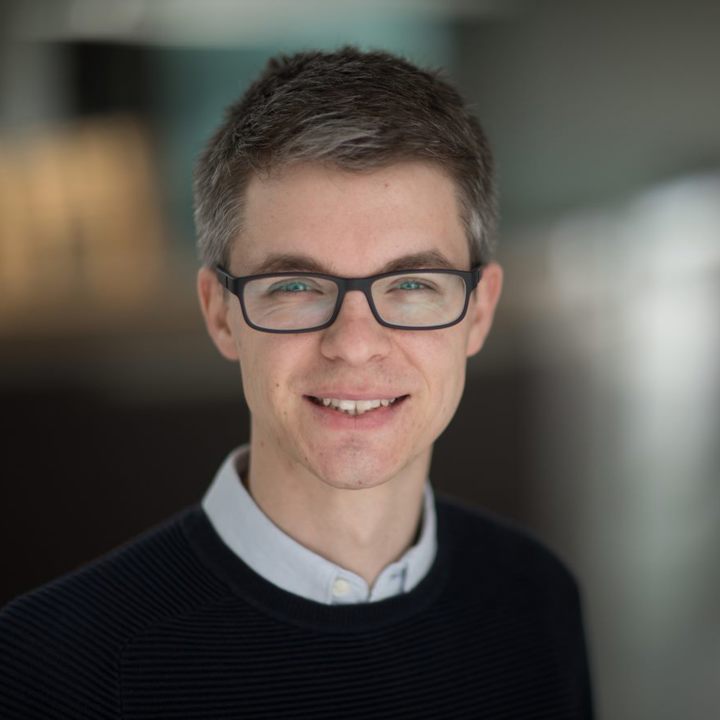 Tutorial Fellow in Biochemistry; Associate Professor of Molecular and Cellular Biochemistry
University of Oxford
The 2020 Colworth Medal will be awarded to Dr Stephan Uphoff of the University of Oxford, UK. 
Stephan obtained his PhD at Oxford and with funding from a Sir Henry Wellcome fellowship, and then pursued postdoctoral research at Harvard Medical School and the University of Oxford. Stephan's research focuses on understanding the mechanisms of DNA repair and mutagenesis in bacterial cells. Despite the fundamental and medical importance, it remains unclear which processes cause mutations and how mutational mechanisms are regulated in cells. Stephan's group at the University of Oxford takes a quantitative multi-disciplinary approach to address these questions. A key aspect of his research is the development of single-molecule microscopy techniques to observe molecular processes inside living cells. He established a single-molecule tracking technique that allowed visualizing individual DNA repair proteins as they searched for and repaired DNA damage. Stephan's research also provided insight into the mechanisms that determine the long-term fates of bacteria in response to DNA damage and other stress conditions. Stephan discovered that the expression of DNA repair proteins varies substantially between genetically identical cells, even when they grow in a uniform environment. Evidence of cell-to-cell heterogeneity in mutagenesis raises the possibility that evolutionary processes may be driven not by the bulk population, but by subpopulations of cells with elevated mutation rates. Stephan was able to measure how mutation rates changed in real-time in response to DNA damage and showed how each mutation event coincided with other molecular processes in the same cells. Stephan also revealed the dynamics of mutagenesis in bacteria treated with antibiotics, paving the way to find out which mutational processes drive the evolution of antibiotic resistance, and ultimately devise approaches to counteract this major threat to human health.
Stephan said: "It is a big honour to receive this award. The UK offers a fantastic research environment with great opportunities for young researchers. I hope we will foster this culture of openness and maintain a thriving research environment that promotes fundamental and interdisciplinary research."
Read Stephan's article published in Biochemical Society Transactions - Bacterial phenotypic heterogeneity in DNA repair and mutagenesis.
Stephan presented his Medal lecture on Thursday 15 April 2021 as part of the Biochemistry Focus webinar series. View the recording.
Melina Schuh
Programme Leader
Max-Planck-Institute for Biophysical Chemistry
The 2019 Colworth Medal was presented to Melina Schuh from the Max-Planck-Institute for Biophysical Chemistry, Germany. Melina investigates how chromosome segregation errors arise during the meiotic divisions of mammalian eggs. Aneuploidy in eggs is a leading cause of pregnancy loss, congenital disorders and the age-related decline in female fertility. During the early stages of her career, Melina Schuh established methods for high-resolution microscopy of live mouse oocytes, the progenitor cells of eggs. This work paved the way for in-depth intracellular studies of meiosis in mouse oocytes, which had only been observed at very low resolution up to this point. Using this technology, she revealed how the spindle, the machinery that separates the chromosomes, assembles. She also uncovered key mechanisms that are involved in the extremely asymmetric divisions of the oocyte, which are essential to preserve the oocyte's material for the development of the embryo. Moreover, she developed technology for high-content screens in mouse oocytes. This technology overcame multiple obstacles that had precluded high-content screens for meiotic genes in mammals in the past. Her laboratory then went on to establish methods that allowed them to carry out the first studies of meiosis in live human oocytes. Through this work, they could determine the precise sequence of events that is involved in the formation of a fertilisable egg in humans, and identify steps in this process that are particularly error-prone. Unexpectedly, they found that spindles in human oocytes are highly unstable and frequently incorrectly attached to chromosomes. These incorrect attachments lead to problems when the chromosomes of the oocyte need to be separated in preparation for fertilization. Melina Schuh's work also shed light on why aneuploidy in eggs increases as women get older: They found that chromosomes in human eggs disintegrate as women get older. This disintegration causes chromosomes to orient abnormally on the spindle and precludes their accurate separation. More recently, her laboratory developed a new method for protein degradation that is called Trim-Away. This method is the first widely applicable protein degradation method that acts directly on the level of the endogenous protein.
Melina said: "I was absolutely excited when I found out that I will receive the Colworth Medal. This is a great honour, and I would like to thank the Biochemical Society for this prestigious recognition of our work. A significant part of my independent research has been carried out at the MRC Laboratory of Molecular Biology (LMB) in Cambridge, UK. The time that I have spent at the LMB has been a scientifically fruitful and personally very enriching time. I would like to take this opportunity to thank the many wonderful colleagues and mentors at the LMB who have supported me throughout this time. I am also grateful to the fantastic PhD students and postdocs I have had the pleasure to work with. Studying mammalian oocytes is technically very challenging – none of this would have been possible without their curiosity, perseverance and enthusiasm."
Matthew Johnson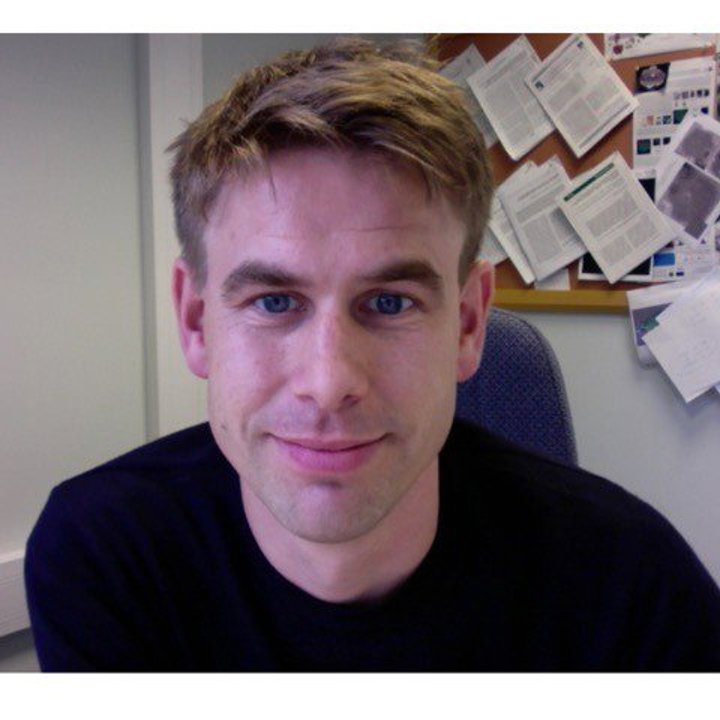 Lecturer
University of Sheffield
In 2018 the Colworth Medal was awarded to Matthew Johnson from the University of Sheffield. Matthew is a plant biologist with an interest in photosynthesis and respiration. Matthew's research focuses on the organization and adaptability of thylakoid membranes, which house several major pigment-protein complexes involved photosynthetic electron transport including photosystem II, cytochrome b6f, photosystem I and ATP synthase. A major accomplishment of this work has been the development and application of affinity-mapping atomic force microscopy, which uses a specially functionalised probe to 'recognise' only a specific type of protein in the membrane. Using this new technique, Matthew discovered novel plastoquinone diffusion nanodomains that facilitate electron transport between photosystem II and cytochrome b6f complexes in spinach thylakoid membranes. This discovery explains how plants avoid a diffusion limitation of electron transport in the severely protein crowded membrane, ensuring the efficiency of photosynthesis.
Read Matthew's article published in the Biochemical Journal - Metabolic regulation of photosynthetic membrane structure tunes electron transfer function.
Of winning the Colworth Medal, Matt said "I'd like to thank the Biochemical Society for awarding me this prestigious honour. It is incredibly humbling to be recognised alongside the many great scientists who have previously won the award, including Sir Hans Kornberg, a personal scientific hero of mine. I would also like to acknowledge the inspirational senior scientists who have mentored me and the hardworking students who have supported my work. Without their encouragement and dedication this achievement wouldn't have been possible."
Matthew presented his award lecture at the Society conference 'The Dynamic Cell III' on 19-21 March 2018 at the Manchester Conference Centre.
Markus Ralser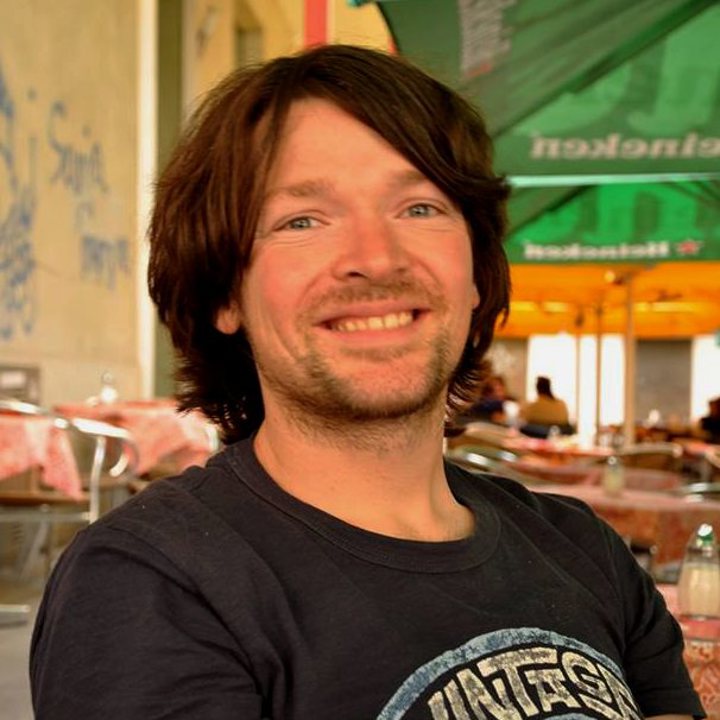 Group leader
The University of Cambridge and the Francis Crick Institute
The 2017 Colworth Medal was awarded to Markus Ralser (University of Cambridge and the Francis Crick Institute) for his work revolutionising understanding of the origin of cellular metabolism during early evolution and the dynamic nature of metabolism that allows cells to adapt to stress situations. He is a leader in the exploration of the evolution of metabolic pathways, with his description of non­enzymic pathways.
Read Markus' article published in the Biochemical Journal - An appeal to magic? The discovery of a non-enzymatic metabolism and its role in the origins of life.

Markus presented his award lecture at the Society conference 'Synthetic Biology UK 2017' 27 – 28 November  2017 at the Manchester Conference Centre, UK.
David Grainger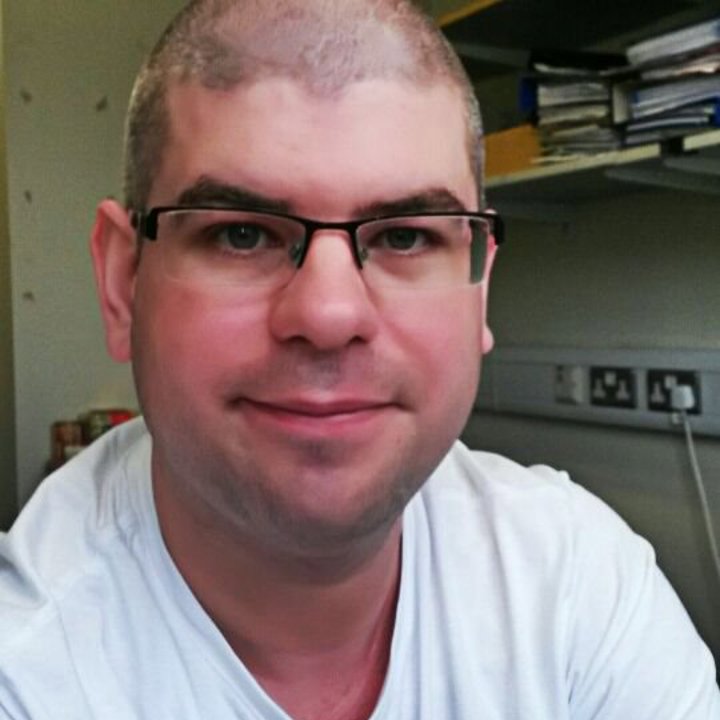 Reader in Molecular Microbiology
University of Birmingham
The 2016 Colworth Medal was awarded to David Grainger (University of Birmingham) for his research relating to the control of bacterial gene expression by factors that act on a genome-wide scale.  David is a molecular microbiologist who has made an internationally recognized contribution to the understanding of the control of bacterial gene transcription and chromosome organisation. David has played a major part in establishing the field in which he now excels. David's high productivity has not come from mining a previously well-established seam, but instead has come from his innovative scientific imagination and a willingness to pursue new techniques and ideas.
David Grainger received his medal at the 80th Harden Conference: Machines on Genes IV on 31 July—4 August 2016 at Shrigley Hall Hotel, Macclesfield, UK.
Helen Walden
Principal Investigator
University of Dundee MRC Protein Phosphorylation and Ubiquitylation Unit
The 2015 Colworth Medal was presented to Dr Helen Walden, a principal investigator at the University of Dundee MRC Protein Phosphorylation and Ubiquitylation Unit. Helen Walden is only the third female researcher to receive this accolade in its 52 year history. Helen's research focuses on the understanding of a critical biological process called `protein ubiquitylation'. This plays a fundamental role in controlling virtually all aspects of biology. Helen has made a series of important discoveries in this research area that are of enormous relevance to better understanding of diseases such as cancer and Parkinson's disease. She has been able to establish a growing international reputation as a leader in the ubiquitylation area and published numerous highly cited research papers in this area. In 2012, Helen also received a highly sought after young investigator award from the European Molecular Biology Organisation (EMBO). Helen completed her undergraduate studies at the University of Bath before moving to the University of St Andrews to undertake her doctoral studies. She then completed a postdoc in the laboratory of Dr Brenda Schulman at St Jude Children's hospital in Memphis before establishing her own research group at the Cancer Research UK London Research Institute at Lincoln's Inn Fields in 2005. In 2013 Helen moved her laboratory to its current location at the University of Dundee. 
M. Madan Babu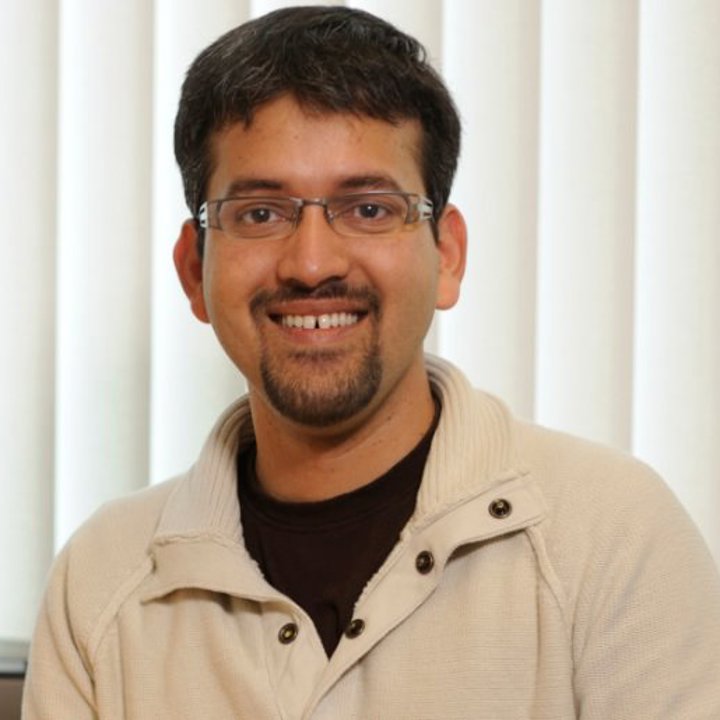 Programme Leader
MRC Laboratory of Molecular Biology
Robin May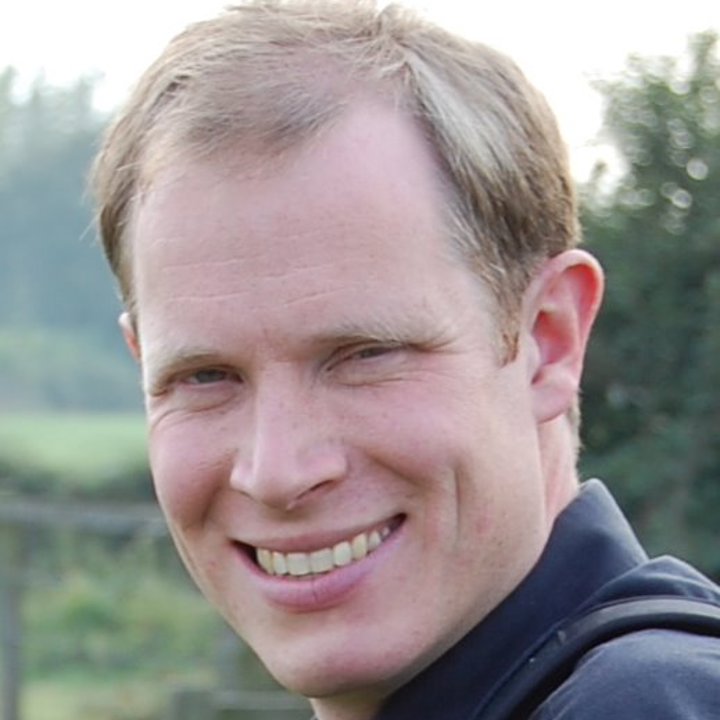 Senior Lecturer and Lister Fellow
University of Birmingham
The 2013 Colworth Medal was presented to Robin May from the University of Birmingham.
Robin presented his Award lecture on 21 February 2013 at Charles Darwin House.
Read Robin's article published in Biochemical Society Transactions - Mechanisms of microbial escape from phagocyte killing
Akhilesh Reddy
Sarah Teichmann
Mark Dillingham
Giles Hardingham
John Rouse
Frank Sargent
Simon Boulton
Ian Collinson
James H. Naismith
David J. Owen
Thomas Owen-Hughes
Andrew D. Sharrocks
Dario R. Alessi
Nigel S. Scrutton
David Barford
Stephen P. Jackson
Sheena Radford
Jonathon Pines
R.L. Stephens
Nicholas C. Tonks
Angus I. Lamond
1991
Michael A.J. Ferguson
Michael A.J. Ferguson
David W. Melton
Hugh R.B. Pelham
C. Peter Downes
Gregory P. Winter
Alec J. Jeffreys
Miles D. Houslay
E. Oldfield
David M.J. Lilley
T.H. Rabbitts
R.A. Flavell
Ronald A. Laskey
1978
Timothy E. Hardingham
Timothy E. Hardingham
Philip Cohen
G.G. Brownlee
W.J. Brammar
David R. Trentham
J.C. Metcalfe
J.M. Ashworth
A.R. Williamson
D.A. Rees
George K. Radda
P.B. Garland
L.J. Morris
M.H. Richmond
J.B. Chappell
Jamshed R. Tata
Hans L. Kornberg