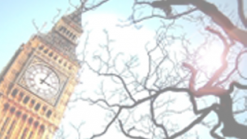 The Policy Advisory Panel help guide the Society's policy activities.

Interested in joining the Panel?

If you are interested in joining the Panel in the future, please contact our Science Policy team.
---

Dr David Pye (Chair) Honorary Policy Officer
Senior Lecturer in Molecular Bioscience, University of Salford

Dr Charlotte Dodson
Research Fellow, Imperial College London


Dr Sandra Kirk
Deputy Dean, School of Science and Technology, Nottingham Trent University
Dr Byron Carpenter
University of Warwick

Ellie Smart
University of Manchester

Dr Derry Mercer
Principal Scientist, NovaBiotics Ltd.


Dr Mark Roberts
Lecturer in Biochemistry at Queen Mary University of London
Zoe Angel
Ulster University